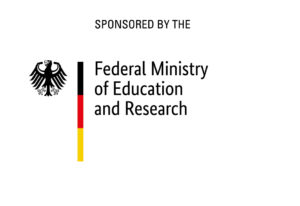 North Jakarta Region is among the most vulnerable areas to climate change in Southeast Asia. Within this highly urbanized coastal region (1.) different urban pattern of the city, (2.) the Tanjung Priok Port and (3.) drastically degraded coastal ecosystems form a triangle of interdependent risks. Tanjung Priok Port is the key logistics hub for not only Jakarta and its hinterlands but also a significant factor for the economy of Indonesia and the supply systems of the whole Southeast Asia. The setting demonstrates the urgent need for an integrated solution in which the given elements are not considered fragmented but as a system in the understanding of the New Urban Agenda (NUA; United Nations 2016). As prerequisite, stronger coordination and collaboration within intersectoral networks of transition are up to now underrepresented skills in the efforts of Indonesia connected to sustainable (urban) development.
All phases of JaC-Lab serve the overall strategic goal of integrating urgent short and middle term climate change adaptation and mitigation actions into a long-term urban sustainability transition frame- and network to increase resilience of urban systems. Mainly, the objective is to implement an iterative co-design process based on local knowldge flows. Visions will be built, ideas will be developed, tested, evaluated and disseminated in real-life settings (living labs). The aim is to guide local stakeholders frorm the quadruple helix — governmental institutions, business, civil society, and academia — to address and implement measures of adaptation and climate change mitigation based on a Sustainable Urban Development (SUD). JaC-Lab uses effect chains between single Sustainable Development Goals (SDG) on the level of integrated urban planning and the model of Sustainable Urban Metabolism (SUM) as means to produce applicable results.
The BMBF funding programme "Sustainable Development of Urban Regions" (NUR) is divided into three phases:
Definition phase (18 months, August 2019 – January 2021)
Research and development phase (48 months)
Implementation phase (24 months)
Definition Phase
As a sufficient condition to ensure the success of JaC-lab in later phases of research & development (R&D) and implementation, there is a need for more connection, coordination and collaboration among the local government institutions, national and international agencies/ organisations and a bigger spectrum of local stakeholders. Consequently, the main objective of the definition phase is establishing a multi-stakeholder co-design process to elaborate a framework as a "coordinate system" and to identify R&D issues that would have a maximum multiplier effect or are fundamental assets to feed back into a sustainable urban development process. This includes defining networks, visions, pathways, indicators (Transition Agenda), locations and tools as a constructive Trasnition Arena for JaC-Lab.
R&D Phase
As a follow up to the definition phase, the main goal of the R&D phase is the initiation of urban sustainability transitions that effectively combine local innovations, transition experiments and interventions (local transition) in the living labs with the upscale level of urban planning (systemic transition) and thus prepares sustainability-oriented decision making with regard to open institutionalisation, multiplication of changed practice of climate change mitigation/ adaptation actions and strategic frameworks for SUD. The core information flow in the R&D phase will be based on direct interaction with local stakehoders and communities in an ongoing participatory framework for all living labs.
Implementation Phase
The main tangible outcome of the R&D phase is a concept and implementation plan of an interinstitutional Open Urban Science Centre (OPUS) in Jakarta. The start-up, possibly co-funded by the local government, is to continue the tasks of the JaC-Lab consortium in an "agency approach" and develop further development impulses as a new and continuous nucleus in Jakarta. During the implementation phase, OPUS structure (framework, methods, tools, human resources, physical elements, etc.) will be consolidated as a recognised organisation in Jakarta.
Management
The procedure in JaC-Labs definition phase was based on Urban Transition Management (UTM). It consists of various principles and methodologies to guide the Transition Arena. That is with placing a great emphasis on participatory methods as central measures. The procedure will be adjusted and further implemented in the R&D phase.
Sustainable Urban Metabolism
In addition, Sustainable Urban Metabolism (SUM) is considered as a guiding principle for urban develoment. A contemporary understanding of SUM includes physical flows of matters, people and energy, and also urban network structures in the social, socio-economic and political/ public environment.
Living Labs
UTM willl guide the implementation of four living labs focusing on the action fields: water management, community networks, planning integration of port logistics and urban planning, as well as sustainable urban mobility. Following a social innovation based approach, each of the living labs would act as a participatory setting where stakeholders are engaged and empowered, visions and ideas are generated, and new alternative solutions are designed, tested and evaluated in real-time and in order to respond to a sustainability related issue in a given place or an urban functional setting.they form "entry points" into promising concrete urban redesign and regeneration options in Jakarta.
Governance
To integrate the results of the Living Labs into systemic planning level, the JaC-Lab approach includes, in addition to the four living labs, a cross-oriented Joint Knowledge & Transition Lab (JKTL), in which both the interfaces of the four living labs and their topics, strategies and innovations are scaled up. JKTL will ensure that the process ownership is transfered to the local networks in Jakarta.
In the definition phase, a total of nine universities and research institutions from Germany and Indonesia are dedicated to eleven work packages. In each case a German and an Indonesian partner share the lead for each work package.
Bandung Institute of Technology (ITB), Center for Climate Change
Difu – German Institute of Urban Affairs, Area: Infrastructure, Economy and Finance
Gadjah Mada University (UGM), Faculty of Geography
Ruhr University Bochum, Geographic Institute (GI-RUB)
University of Bremen, artec Sustainability Research Center (UB-artec)
University of Duisburg-Essen, Joint Centre Urban Systems (UDE-JUS)
University of Indonesia (UI), Department of Geography
University of Sultan Ageng Tirtayasa (Untirta), Department of Electrical Engineering
Wuppertal Institute for Climate, Environment, Energy (WI), Division: Future Energy and Mobility Structures
Virtual Workspace, Collaboration Software
Website
Formation of the transition team (TT)
Draft for RTDI-atlas
RTDI-atlas
Capacity Building Strategy (Outline)
System Maps (CLD & VM)
Initial transformation scenarios and network of solutions
Transition Arena
Transition Arena Group (TAG)
Stakeholder Map
TAG sub-groups
Transition Agenda
Benchmark for Resilience Design
Urban Resilience Design Principles and Guidelines
Living Labs/Transition Experiments
Proposal for R&D Phase
Strategy for communication for sustainable social change
List of engaged stakeholders with definition of support
R&D program guide