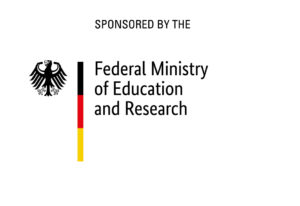 Setting
North Jakarta Region is among the most vulnerable areas to climate change in Southeast Asia. Within this highly urbanized coastal region (1) different urban pattern of the city, (2) the Tanjung Priok Port and (3) drastically degraded coastal ecosystems form a triangle of interdependent risks. Tanjung Priok Port is the key logistics hub for not only Jakarta and its hinterlands but also a significant factor for the economy of Indonesia and the supply systems of the whole Southeast Asia. The setting demonstrates the urgent need for an integrated solution in which the given elements are not considered fragmented but as a system in the understanding of the New Urban Agenda (NUA; United Nations 2016). As prerequisite, stronger coordination and collaboration within intersectoral networks of transition are up to now underrepresented skills in the efforts of Indonesia connected to sustainable (urban) development.
Goal
The overall goal of the JaC-Lab initiative is to integrate urgent short- and middle-term climate change adaptation and mitigation actions into a long-term sustainable urban transition frame- and network. By applying the method of Urban Transition Management (UTM) (Roorda et al. 2014), the project aims to guide local stakeholders (governmental institutions, business representatives, civil society and academia) – the Quadruple Helix – to address and implement measures of adaptation and climate change mitigation based on a sustainable urban development strategy. JaC-Lab uses effect chains between single SDGs on the level of integrated urban planning and the model of Sustainable Urban Metabolism (SUM) as means to produce applicable results.
Co-Design Process
The definition phase concentrates on establishing a multi-stakeholder co-design process – "North Jakarta Sustainability Innovation Lab" – to produce a common Transition Agenda, guided by UTM as a participatory sequence of joint preparation, knowledge production and envisioning of transition pathways. The definition phase aims to create and select high priority R&D projects and to integrate several of them into a comprehensive action frame- and network of sustainability transition. The network shall be implemented as the "North Jakarta Sustainability Living Lab" in which interrelated multiplier and pilot measures are combined to serve the overall sustainable urban development scenario.